Members of King Street Bluegrass band
Donnie Faulkner ~Lead Singer
Photo by Alan Price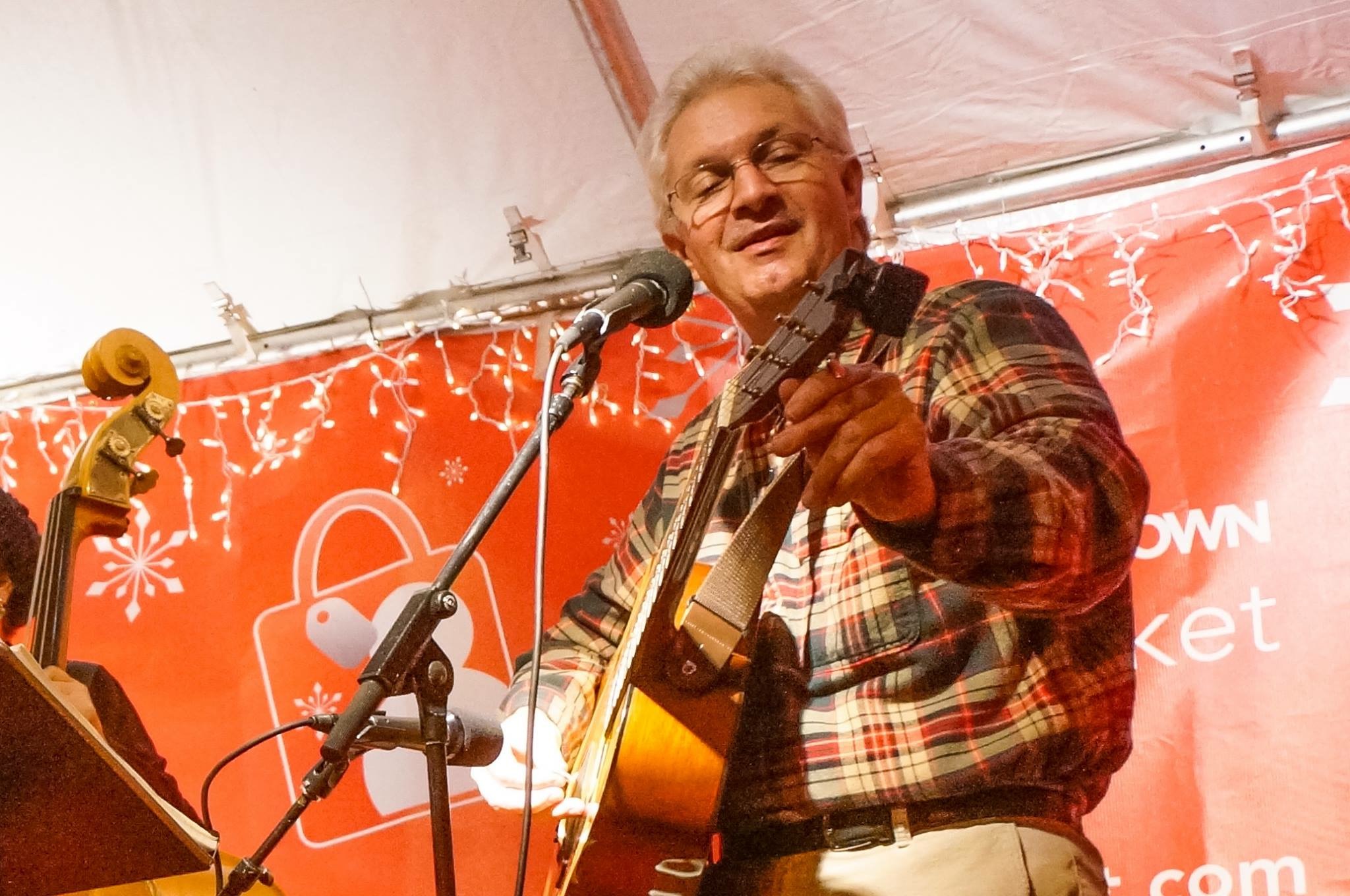 Lead Singer Donnie Faulkner is the recipient of the Red Foley award, awarded to outstanding bluegrass frontmen. He hails from West Virginia, and stepped in to fill the shoes of founding member Robert Swain when Robert had his stroke.
With a right hand rhythm guitar like a piston, a tremendous vocal range, and a varied repertoire of songs, the audiences find him charming and entertaining. His dancing talents have given him a graceful countenance onstage as well.
Donnie was good enough to take his time to play in our busy band, and still keep his and his long time partner Fred Nelson's groups going.  
Robert Swain ~founding member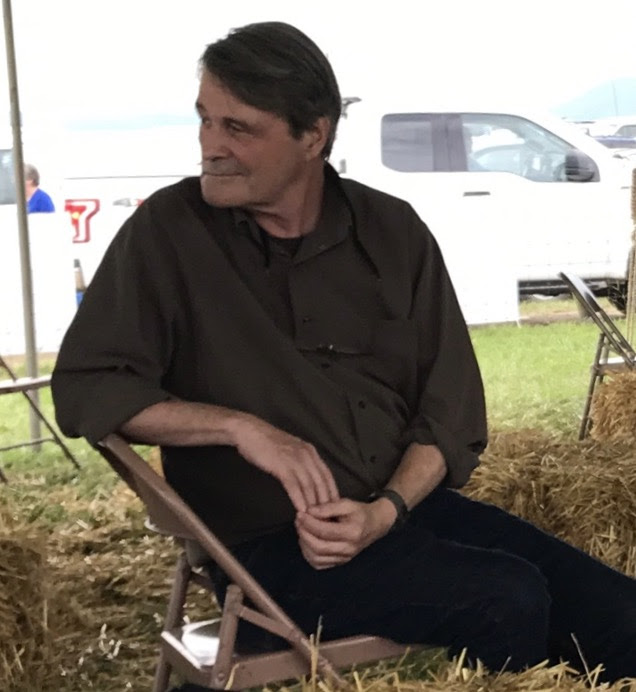 Robert Swain:


Robert is one of our founding members as lead singer and banjoist. Raised by Quaker parents, picking corn and tomatoes, and running a Farmall tractor on their New Jersey shore farm, he learned to appreciate bluegrass music while attending Guilford College in North Carolina. 

In the autumn of 2014 Robert suffered a debilitating stroke which left him seriously impaired,  particularly affected was his right hand, and his speech. With the help of our friends, he is making his way back to performance level, and is now singing baritone vocals on our shows once again.
There was a great article written about Robert in Northern Virginia Magazine, called "The Ballad of Robert Swain" read here 
Like the Center, Roberts slogan is "Never Give Up"

 
Roger Hart ~harmonica and vocals
Roger Hart Harmonica and Singer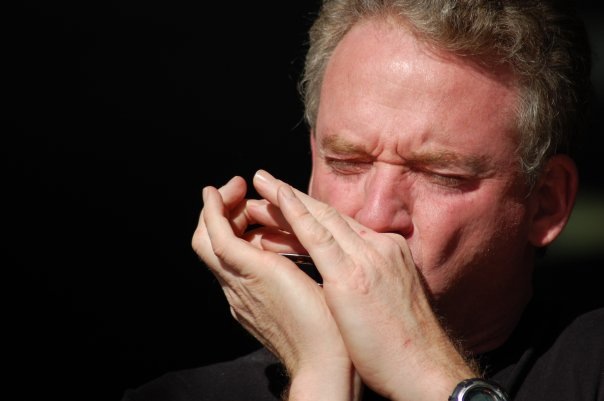 Roger Hart:
Vocalist and harmonica
Truly a "Harmonica Wizard," Roger has been nominated for awards as an instrumental soloist. He adds his soulful bluesy lead vocals to the mix, and even a dash of fun sound effects from his cajon, kazoo, or jaw harp which never fails to help KSB entertain our listeners.
Of course, one can expect a guy like Roger Hart
to have his own band. 
Here it is,
Alpha Dog Blues
~ it's fantastic. 
Nancy Lisi ~ Upright Bass, Vocals
Rob Waller ~ Banjo and lead Guitar
Past King Street Bluegrass lineups